Bookmobile
Book Mobile will be out of service this afternoon. Osvi will be at the stops in a grey City of Stockton vehicle with holds and can still take any returns patrons may have. We apologize for any inconvenience and hope to be on the road in no time!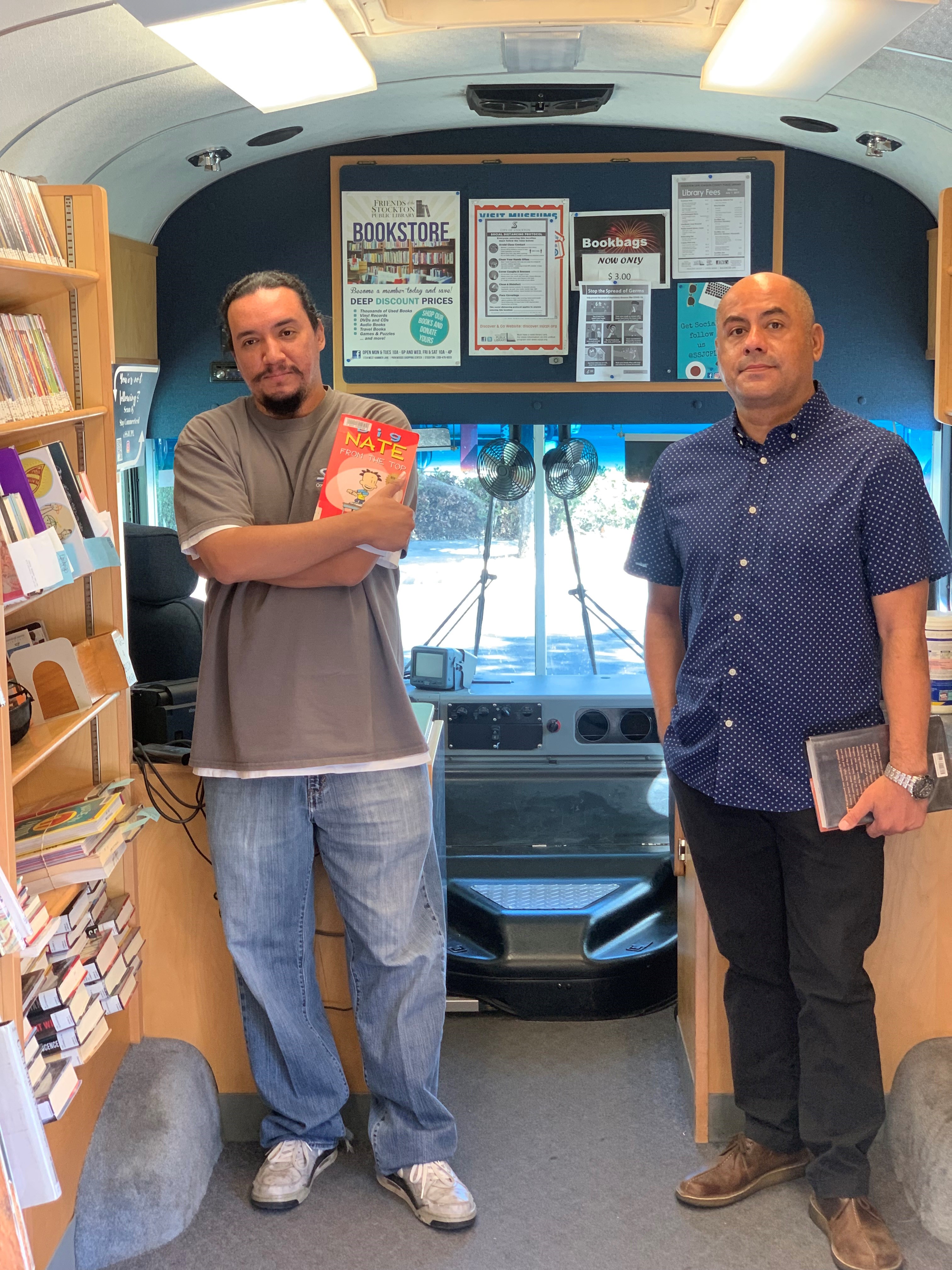 This traveling branch library carries books and magazines for all ages and interests.
Library staff will help you find materials to read, take special requests, and answer your questions.
Books may be returned to any branch of the SSJCPL system. You will need a library card to check out items. You may register for a library card at any branch in the system.
Borrowers are responsible for late or damaged materials.